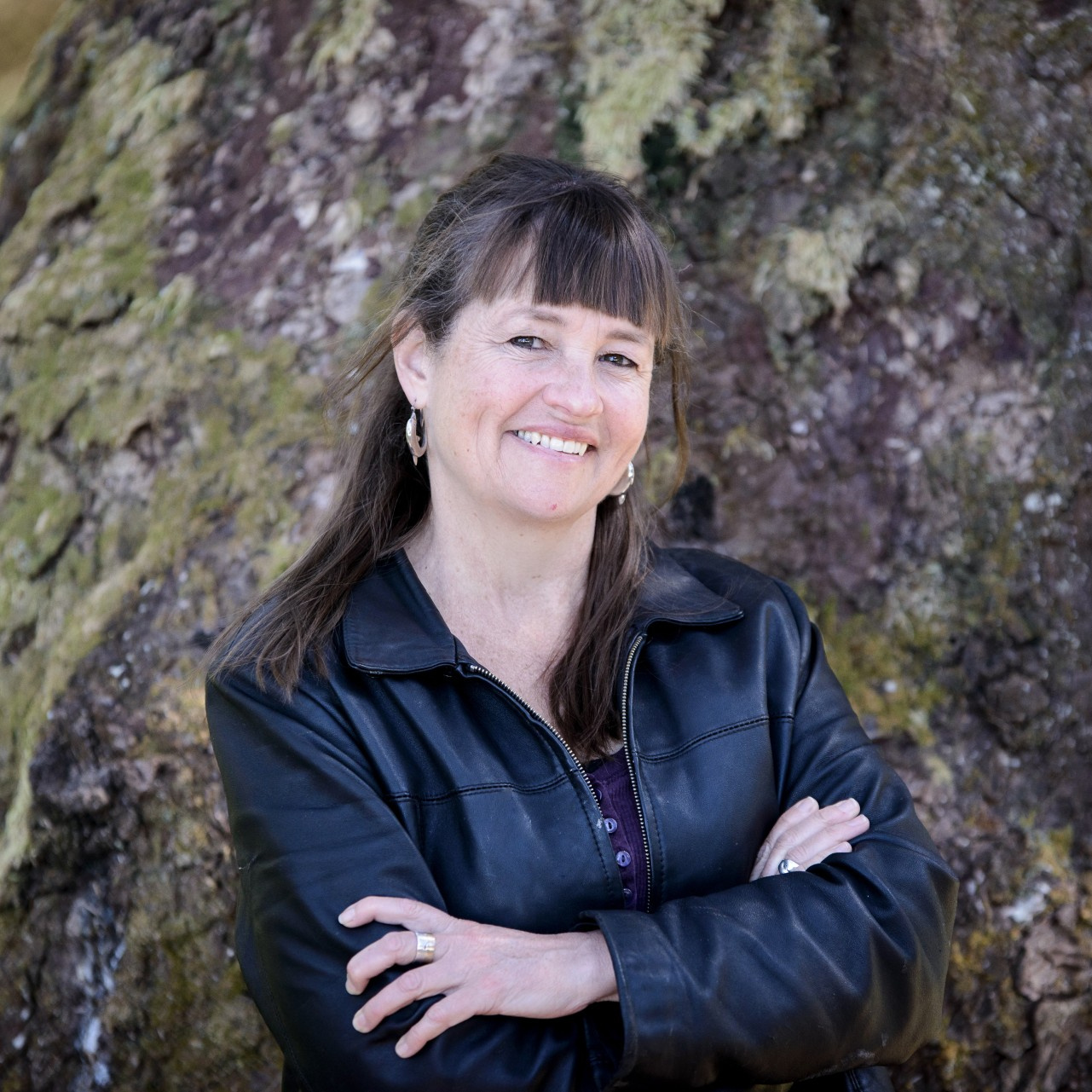 Joanna Streetly
Freelance Writer & Editor
---
Joanna Streetly's work is published in "Best Canadian Essays 2017" and in anthologies, magazines and literary journals. Her most recent book, "Wild Fierce Life: Dangerous Moments on the Outer Coast", is a BC Bestseller published by Caitlin Press. Other titles include "Paddling Through Time," (Raincoast Books) "Silent Inlet" (Oolichan) as well as "This Dark" (poetry, Postelsia).She has been short-listed for the FBCW Literary Writes Poetry Contest, The Spectator's Shiva Naipaul award for outstanding travel writing and the Canada Writes Creative Non-fiction Prize. Joanna grew up in Trinidad and moved to Canada when she was 17. She has lived in the traditional territory of the Tla-o-qui-aht people since 1990 and was the 2018-2020 Tofino Poet Laureate. For nearly thirty years she has lived in a floating house she built herself.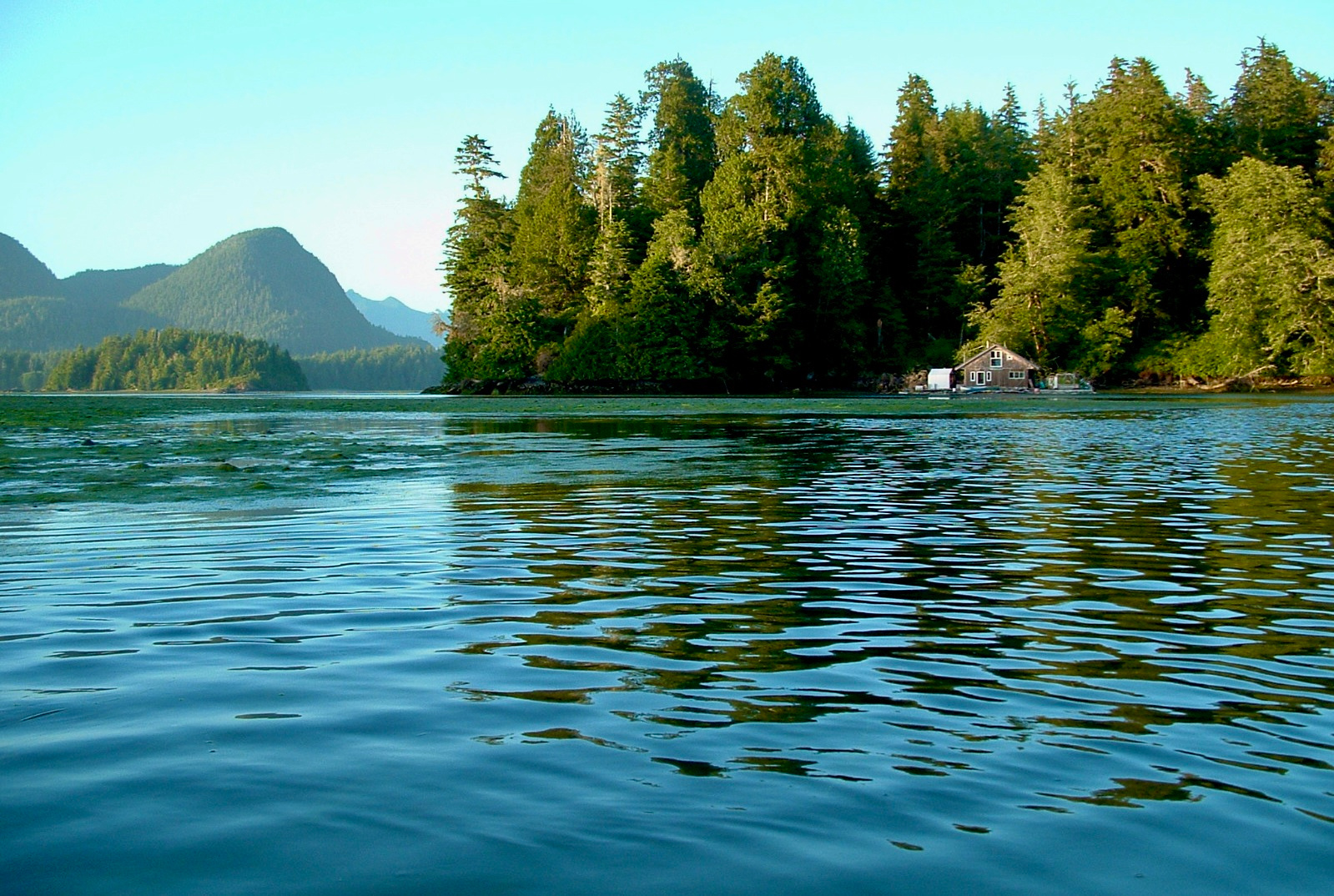 About Joanna
---
I'm a freelance writer and editor, the published author of four books with a fifth currently in process. I grew up in Trinidad and left home at seventeen to pursue outdoor education in Canada. Since 1990 I've lived on the west coast of Vancouver Island in the traditional territory of the Tla-o-qui-aht, most of that time in the hand-built float house my partner and I still live in today. In the late '90s, I was the editor of The Sound Magazine and editing has remained a strong interest, particularly substantive editing. My 2018 memoir "Wild Fierce Life: Dangerous Moments on the Outer Coast" was a BC Bestseller published by Caitlin Press.Other titles include:
"Paddling Through Time," published by Raincoast Books in 2000.

"Silent Inlet," a novel, published by Oolichan Books in 2005. (Rights reclaimed in 2021.)

"Salt In Our Blood," a collection of stories by west coast writers, 2007. (This was a local heritage project that I edited and published.)

"This Dark," a chapbook of poetry, published by Postelsia Press in 2014.
My work can also be found in in "Best Canadian Essays 2017," literary journals such as Prairie Fire and the Malahat Review, as well as many anthologies. I have been short-listed for the FBCW Literary Writes Poetry Contest, the Canada Writes Creative Non-fiction Prize and The Spectator's Shiva Naipaul Award for outstanding travel writing. I'm a member of The Writers Union of Canada, The League of Canadian Poets, the BC Federation of Writers (west coast representative,) and the Clayoquot Writers Group. I'm deeply connected to my community and relished my 2018-2020 role as the inaugural Tofino Poet Laureate.
Memoir: Wild Fierce Life
Caitlin Press 2018
---
Wild Fierce Life is a heart-stopping collection of true stories from the Pacific Coast that build a vivid portrait of life on the continental edge and one woman's evolving place within it.Author Joanna Streetly arrived on the west coast of Vancouver Island when she was nineteen, and soon adapted to the challenges of working on boats of all sorts, guiding multi-day wilderness kayak trips along the BC coast, and living in remote situations often without electricity or running water.From a near-death experience while swimming at night to an enigmatic encounter with a cougar, these stories capture the joys and dangers of living in a wild environment. Streetly's vivid storytelling evokes a sincere respect for nature, both its fragility and its power.Full of unflinching self-examination and fidelity to the landscape of Vancouver Island's outer coast, these stories reveal the interplay between inner and outer landscapes—the evolution of a woman uncovering the pleasures and dangers of the wild life.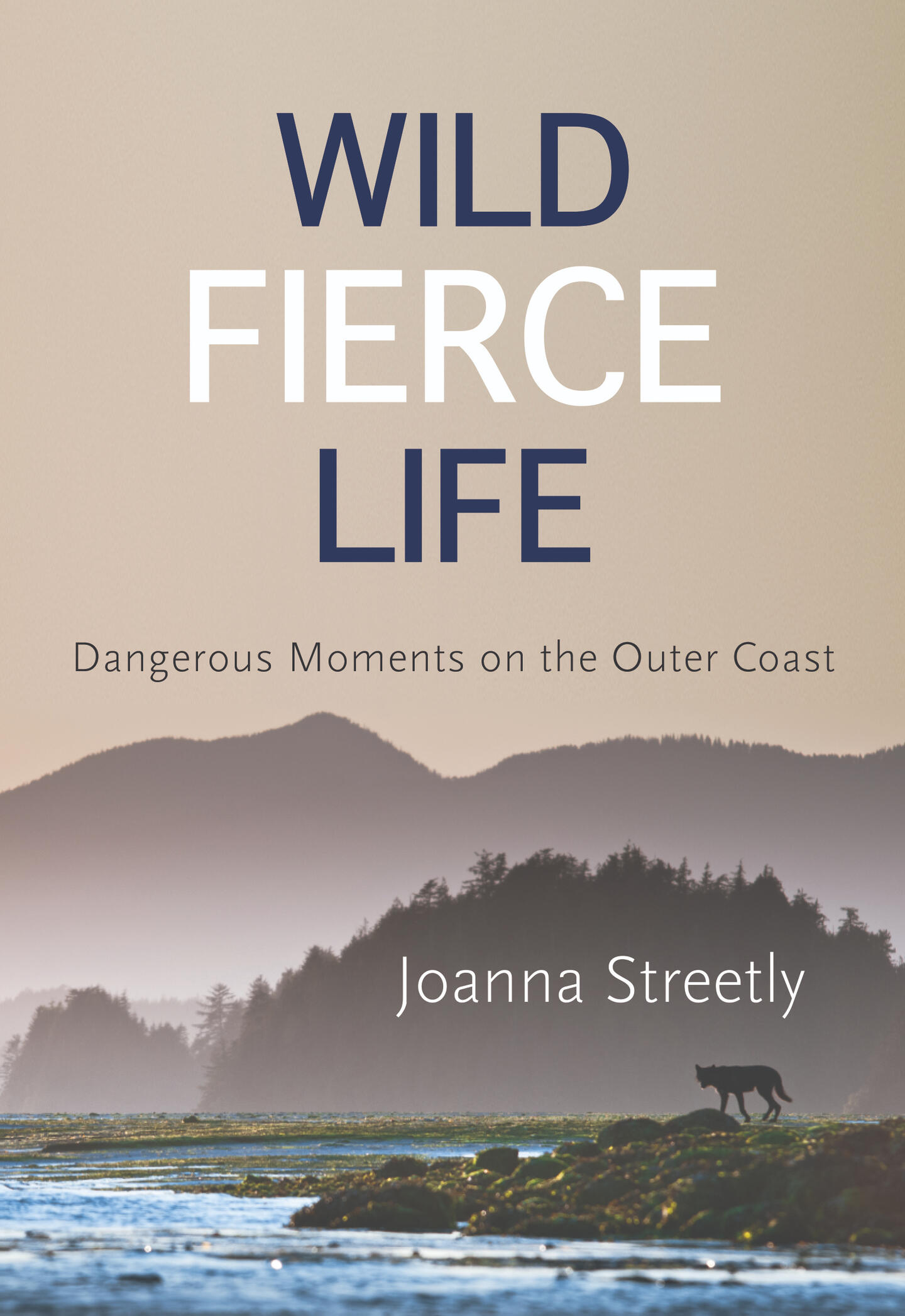 Reviews
---
My 2018 memoir Wild Fierce Life debuted on the BC Bestseller List. It was previously listed on 49th Shelf's Spring 2018 Most Anticipated list and has subsequently been noted in these terrific reviews:"With its gorgeous prose and adept storytelling, Wild Fierce Life captures life on the outer coast in a way that few recent titles have managed — and celebrates how this life can test the limits of who we are and how we understand the world around us.
A must-read for all the adventurers among us, armchair and otherwise."—Tara Henley, The Vancouver Sun
Wild Fierce Life, probes the intensity of B.C.'s coastal life
Read more of this feature on female adventurers in the weekend edition of the Toronto Star:
https://www.pressreader.com/canada/toronto-star/20180609/281878709072232One of the essays was also reviewed in the Toronto Star here:
https://www.thestar.com/entertainment/books/reviews/2017/12/29/best-canadian-essays-strive-to-make-sense-of-everyday-existence.htmlIt was wonderful to be grouped in the female adventurer category with these talented writers:
https://electricliterature.com/9-books-by-adventurous-women-about-the-great-outdoors-809f070a3c68The Ormsby Review says this:
https://bcbooklook.com/2018/11/08/417-living-wild-at-tofino/Recommended fall reading in The Province:
https://theprovince.com/entertainment/books/fall-reading-five-books-to-keep-you-company-this-autumnAnd this is the CBC books page:
https://www.cbc.ca/books/how-being-lost-at-sea-inspired-joanna-streetly-s-wild-fierce-life-1.4694109This starred review from Foreword Reviews in the US.
https://www.forewordreviews.com/reviews/wild-fierce-life/"…good stories of breathtaking adventures, both beautifully crafted and enchanting."
—Kristine Morris, Foreword ReviewsThis one by Nexus:
http://www.nexusnewspaper.com/2018/06/13/tofino-author-joanna-streetly-shows-eye-for-nature-in-wild-fierce-life/"With well-placed illustrations throughout, this collection is strong and compelling, but it's also honest and fragile. Streetly walks a delicate line with such excellence that I was sad when it came time to put the book down; there is not enough literature like this collection out there today. In Wild Fierce Life, Streetly is fearless in telling us her perceived shortcomings with nature, although those shortcomings more than make up for themselves in her elegant, transcendent, and captivating words."The Tofino Booklaunch was a spellbinding evening of off-the-cuff storytelling by locals."There are moments that define you. Dangerous moments when a split-second decision can mean life or death. When, as Wild Fierce Life's author Joanna Streetly explains, it is almost like you are two beings: a body committed to action and a mind racing back and forth across existential questions. "Death's beautiful secret lay before me, tantalizingly unexplored," she read to a rapt crowd at her recent book launch. "But my father had always taught me to fight."—Erin McMullan, The Westerly News
iisaak in the Garden
---
"Iisaak in the Garden" is the story of guardianship and activism in Tofino, told in partnership with Gisele Martin of the Tla-o-qui-aht Nation; Ian Gill, a CBC environmental reporter at the time of the Clayoquot Sound uprising; and Joanna Streetly, author of "Wild Fierce Life: Dangerous Moments on the Outer Coast."Support traditional stewardship of Clayoquot Sound and donate to Tla-o-qui-aht Tribal Parks Allies, by purchasing print copies of this book. Email Mermaid Tales Bookstore, Tofino BC.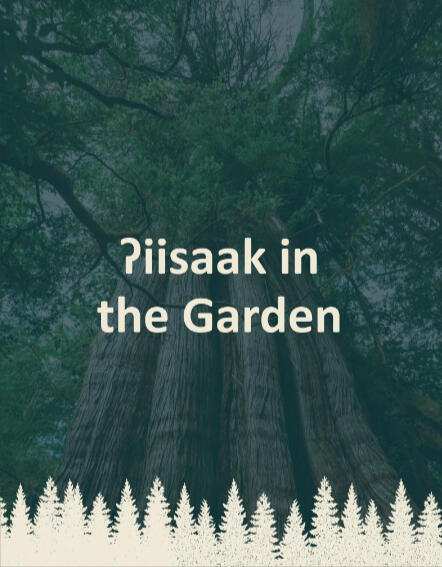 This Dark
Postelsia Press 2014
---
"This Dark" is a poetry chapbook published by Postelsia Press. The poems are paired with original linocuts by artist Marion Syme and are deeply reflective of Vancouver Island's outer coast.Illustrated by Marion Syme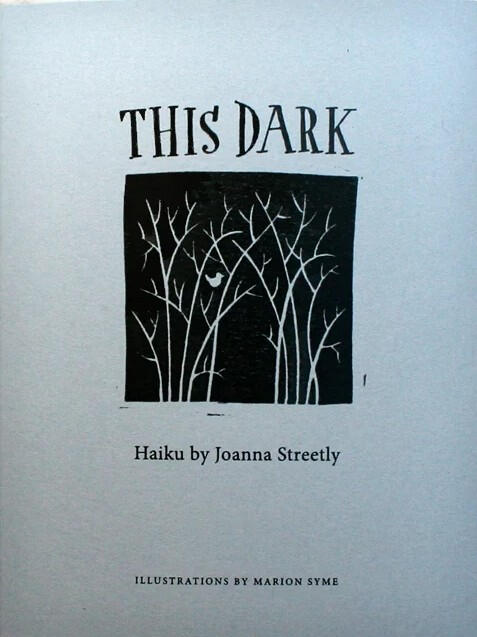 Silent Inlet
Oolichan Books 2005
---
Silent Inlet traces the lives of four very different characters in Hansen Sound, a fictional small-town on the west coast of Vancouver Island. Amidst storms, mist and rain, they find themselves thrown together, struggling to trust one another. When a violent accident injures a handicapped boy, the tentative relationships that they have established begin to fall apart. Chaos ensues and lives begin to unravel. Harry Farre is a feisty woman in her sixties, who lives primitively on an island in the middle of Hansen Sound. Her daughter, Hannah, is returning to the Sound in the aftermath of a failed relationship. Big Mack Stanley is a First Nations man in his late thirties, beset by the troubles of his upbringing. His orphaned nephew, Lonny, is ten years old, desperate for love and a place to belong. Each of these characters sees life without "seeing" each other, and the story is told in their interweaving voices and points of view.Hesquiaht hereditary chief, Simon Lucas, once said: "You only see us with one eye." This novel brings the west coast to life through a spectrum of perspectives within which the reader experiences the raw physicality of people and place: people who are caught in the sea of turbulence, hardship and brilliance that characterizes the west coast, shaped by its history, First Nations culture, and the forces of Nature.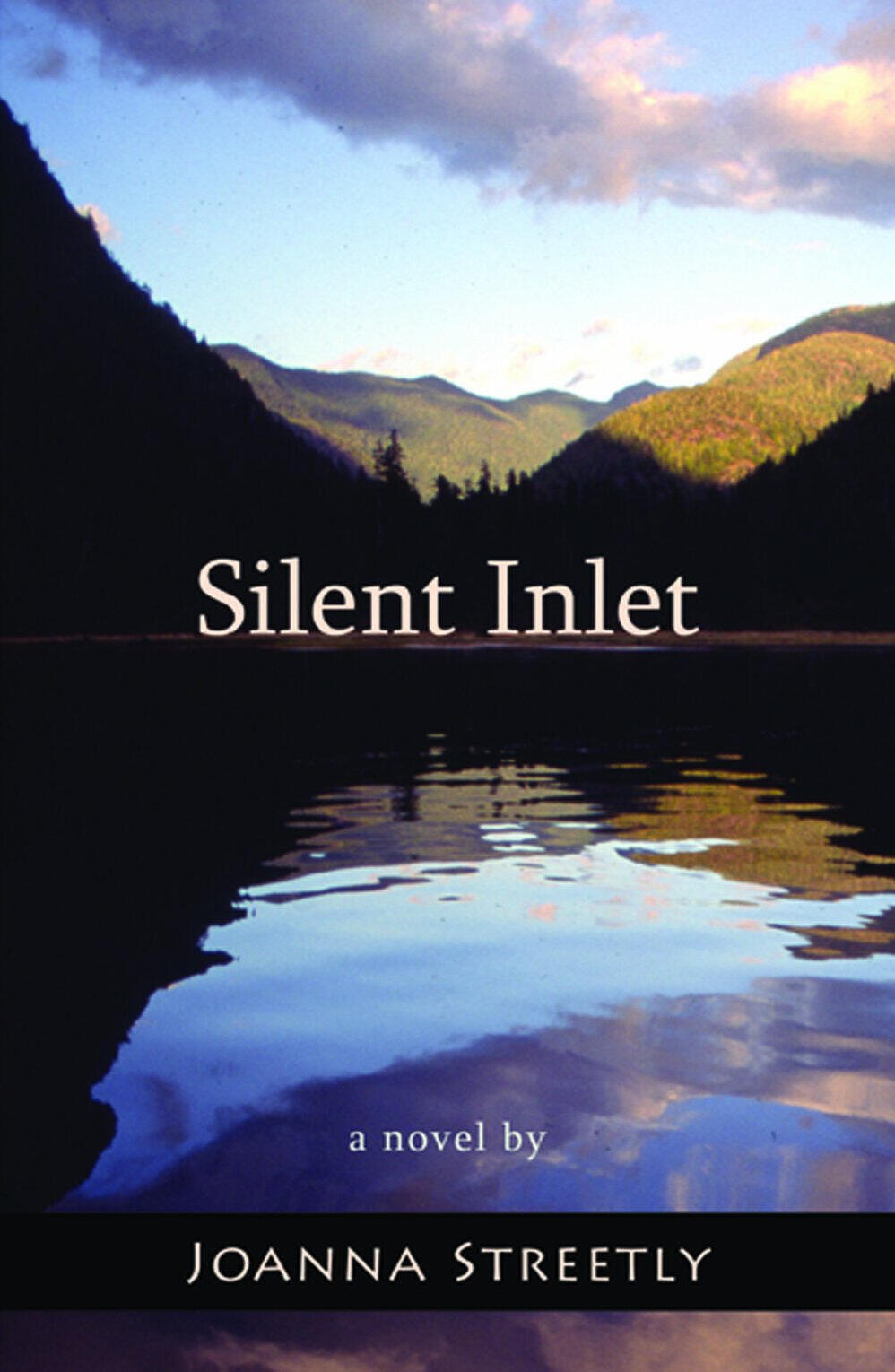 Paddling Through Time
A Kayaking Journey Through Clayoquot Sound
Raincoast Books 2000
---
Part of the Raincoast Journeys Series, this book uses a seven-day journey by kayak as a means to examine the natural and cultural history of Clayoquot Sound. Join writer Joanna Streetly and photographer Adrian Dorst as they travel through this stunning landscape and delve into its secrets."Streetly invests such forthright passion in her writing that the book single-handedly announces itself, and its publisher as a real expert on the subject of local history and ecology. The best compliment to be made for Paddling Through Time is that it's an important piece of work that doesn't feel like work to read."
--CD Syndicated Radio"You have the benefit of all Joanna's knowledge of kayaking, natural history, first nations culture and white settlers' beginnings. Somehow she weaves it all together in a smorgasbord of rich description and information, knowledge and wisdom."
--Gulf Island Gazette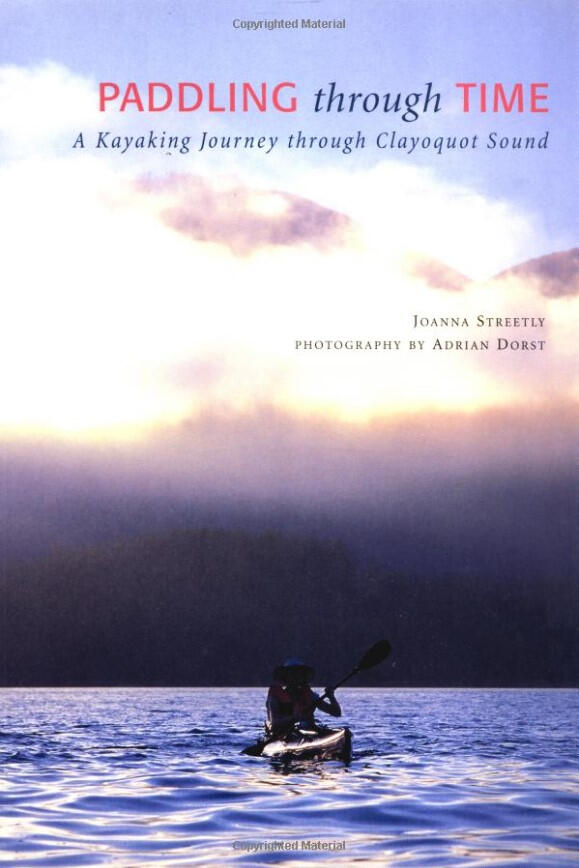 Privacy Policy
Joanna Streetly ("we", "us" or "our") operates the website (hereinafter referred to as the "service"). This page informs you of our policies regarding the collection, use and disclosure of personal data when you use our service and the choices you have associated with this data. We use your data to provide and improve the service. By using our services, you agree to the collection and use of information in accordance with this policy.
DEFINITIONS
Service
The service is the website operated by joannastreetly.com
Personal data
Personal data designates data relating to a living person which can be identified from this data (or from these and other information in our possession or likely to become so).
Use of data
Usage data is data collected automatically, generated either by the use of the service, or by the infrastructure of the service itself (for example, the duration of a page visit).
Cookies
Cookies are small files stored on your device (computer or mobile device). We collect several types of information for different purposes to provide and improve our service to you.
COLLECTION AND USE OF INFORMATION
PERSONAL DATA
When using our service, we may ask you to provide us with certain personally identifiable information that can be used to contact or identify you ("Personal Data"). Personally identifiable information may include, but is not limited to:
- Email
- Last name and first name
- Address, state, province, postal code, cities
- Cookies and usage data
We may use your personal data to contact you with newsletters, marketing or promotional materials and other information that may be of interest to you. You can refuse to receive all or part of these communications by contacting us.
PERSONAL DATA
We may also collect information about how the service is accessed and used ("Usage Data"). This usage data may include information such as your computer's Internet protocol address (for example, IP address), browser type, browser version, the pages of our service that you visit, the time and date of your visit, time spent on these pages, device identifiers and other diagnostic data.
MONITORING AND COOKIE DATA
We use cookies and similar tracking technologies to track the activity of our service and we retain certain information.
Cookies are files containing a small amount of data which may include a unique and anonymous identifier. Cookies are sent to your browser from a website and stored on your device. Other tracking technologies are also used, such as tags, tags and scripts to collect and track information, as well as to improve and analyze our service.
You can ask your browser to refuse all cookies or to indicate when a cookie is sent. However, if you do not accept cookies, you may not be able to use certain parts of our service.
Examples of cookies we use:
Session cookies. We use session cookies to operate our service.
Preferably cookies. We use cookies preferably to remember your preferences and various parameters.
Security cookies. We use security cookies for security purposes.
USE OF DATA
joannastreetly.com uses the data collected for different purposes:
Provide and maintain our service
To notify you of changes to our service
To allow you to participate in the interactive features of our service when you wish
Provide customer support
Gather valuable analyzes or information to improve our service
To monitor the use of our service
Detect, prevent and resolve technical problems
To provide you with news, special offers and general information about other goods, services and events that we offer and similar to those that you have already purchased or on which you have requested information, unless you have chosen not to receive this information.
DATA TRANSFER
Your information, including your personal data, may be transferred to and stored on computers located outside of your state, province, country or other government jurisdiction where data protection laws may differ from those in your jurisdiction.
If you live outside of Canada and choose to provide information to us, please note that we transfer data, including personal data, to Canada and process it in Canada.
Your consent to this privacy policy, followed by your submission of such information, represents your agreement to this transfer.
joannastreetly.com will take all measures reasonably necessary to guarantee the secure processing of your data, in accordance with this privacy policy, and no transfer of your personal data will be made to an organization or a country, unless adequate controls are in place, including security of your data and other personal information.
DISCLOSURE OF DATA
LEGAL REQUIREMENTS
joannastreetly.com may disclose your personal data in good faith believing that such action is necessary to:
Comply with a legal obligation
To protect and defend the rights or property of joannastreetly.com
To prevent or investigate possible wrongful acts related to the Service
To protect the personal safety of service users or the public
Protect against legal liability
DATA SECURITY
The security of your data is important to us, but remember that no method of transmission over the Internet or electronic storage is 100% secure. We strive to use commercially acceptable means to protect your personal data, but we cannot guarantee its absolute security.
SERVICE PROVIDERS
We may use third-party companies and individuals to facilitate our service ("service providers"), provide the service on our behalf, provide service-related services or help us analyze the use of our service.
These third parties only have access to your personal data to perform these tasks on our behalf and are obliged not to disclose it or use it for other purposes.
ANALYTIC
We may use third-party service providers to monitor and analyze the use of our service.
Google Analytics - Google Analytics is a website analysis service offered by Google that tracks and reports traffic on a website. Google uses the data collected to track and control the use of our service. This data is shared with other Google services. Google may use the data collected to contextualize and personalize the advertisements of its own advertising network. You can choose not to have made your activity on the Service accessible to Google Analytics by installing the browser add-on to deactivate Google Analytics. The add-on prevents the Google Analytics JavaScript (ga.js, analytics.js and dc.js) from sharing information with Google Analytics on visit activity. For more information on Google's privacy practices, see the Google Privacy & Terms web page: https://policies.google.com/privacy?hl=en.
BEHAVIORAL REMARKETING
joannastreetly.com uses remarketing services to advertise on third-party websites after you visit our service. We and our third-party suppliers use cookies to inform, optimize, and serve ads based on your previous visits to our Service.
Facebook - Facebook's remarketing service is provided by Facebook Inc. To learn more about Facebook interest-based advertising, visit the following page: https://www.facebook.com/help/164968693837950 To opt-out of Facebook's interest-based ads, follow the instructions provided by Facebook: https://www.facebook.com/help/568137493302217 Facebook adheres to the principles of self-regulatory online behavioral advertising established by Digital Alliance. You can also unsubscribe from Facebook and other participating companies through the Digital Advertising Alliance in the United States http://www.aboutads.info/choices/, the Digital Advertising Alliance in Canada http: // youradchoices. ca / or European Alliance for Interactive Digital Advertising in Europe http://www.youronlinechoices.eu/, or unsubscribe using the settings on your mobile device. For more information on Facebook's privacy practices, please see Facebook's privacy policy: https://www.facebook.com/privacy/explanation
LINKS TO OTHER SITES
Our service may contain links to other sites that we do not operate. If you click on a third party link, you will be directed to that third party's site. We strongly recommend that you consult the privacy policy of each site you visit.
We have no control over and assume no responsibility for the content, privacy policies or practices of third party sites or services.
PRIVACY OF CHILDREN
We do not knowingly collect personally identifiable information from persons under the age of 18. If you are a parent or guardian and you know that your child has provided us with personal data, please contact us. If we realize that we have collected personal data from children without verifying parental consent, we will take steps to delete that information from our servers.
CHANGES TO THIS PRIVACY POLICY
We may update our privacy policy from time to time. We will notify you of any changes by posting the new privacy policy on this page.
We will notify you by e-mail and / or a visible notice on our service before the change takes effect and update the "effective date" at the top of this privacy policy.
We recommend that you periodically review this privacy policy to keep yourself informed of any changes. Changes to this privacy policy take effect when posted on this page.
CONTACT US
If you have any questions about this privacy policy, please contact us:
By email: [email protected]